Tour Package Dubai, Abu Dhabi
Desert Safari Tour Package Dubai | Dubai Quad Bike Safari Tour | UAE City Tours | Desert Electric Fat Bike / Mountain Bike Cycle Tour in Dubai | Abu Dhabi tour from Dubai

WANT TO FLY AROUND DUBAI ? WE ARE HERE
We ostentatiously introduce Alsafa Tours , a leading tourism company offering the best tours and Safari in Dubai, Sharjah and Abu Dhabi.
Alsafa Tours is one of the pioneer Desert Safari, Adventure tours Dubai, Marina Dhow Cruise, Desert Electric Fat Bike / Mountain Bike Cycle Tour in Dubai, Luxurious Glass Cruise  Tour, City tour Emirates, Quad bike rental operators in Dubai and Abu Dhabi. We are well equipped to make your outing a memorable one. The company is renowned for its professionalism, hospitality, impressiveness and creative itineraries that it provides and plans.
Complete customer satisfaction is our motto which makes an impeccable thrilling experience to our clients. As an unparalleled frontrunner in travel industry we decide for you to make your holiday a thrilling one with our quad bike Safari in Dubai. With us, let release your dreams as we make it an astonishing reality.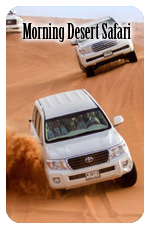 Morning Desert Safari Dubai:
Morning Dubai desert safari tours are a delight of every adventurer. The morning desert safari is something that can make anyone's day. Read More..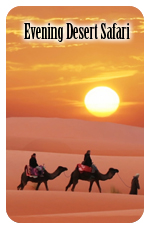 Evening Desert Safari Dubai:
The evening desert safaris place you in direct contact with the mysterious beauty of the dusk. The main reason why many love the evening desert safari in Dubai is not only for its timing. Read More..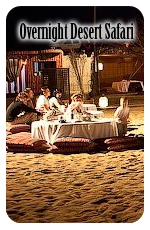 Overnight Desert Safari Dubai:
As the night dawns itself, the mystical beauty of the deserts can be celebrated Arabic style with family and friends through the overnight desert safari in Dubai. Read More..
We rent electric fat bike daily bases (6 hour a day)
you can rent it from our location direct or we deliver fat bike to anywhere in Dubai , Sharjah , Abu Dhabi and Alain
Read more..
You can maximally enjoy your time with our Hatta Mountain Safari tour i.e. off-road short trip planned for giving you the experience of Dubai beauty. Be with us and enjoy the natural beauty of Dubai by exploring mountains beauty. With our special Hatta tour, you will enjoy thrilling
dune bashing and off-road driving in the Wadi. You will be able to capture the beauty of these mountains and stunning views in your camera.
With our tour of glass cruise, you will get the chance of enjoying romantic ambiance and see the spectacular Dubai Landmarks. This stable leisure home is committed to serve our guests accurately in the way they want. You will have maximum relaxation and ease with concealed kitchen, living room, informal dining area, bathroom, steering cabin and terrace all at once on our glass house boat.
With us conquer the ever changing dunes! The fable land of Arabian dunes is full of enchanting surprise, astonishing divergence and memorable experiences. rive on our 330cc(Automatic), 400cc(Automatic), 700cc(Raptor with gear) Quad bike through the ever changing dune(Quad biking tour in open desert with guide).
Experience Dubai yacht tour and experience the pleasures of yachting in the calm Arabian waters. With Yacht rental in Dubai, Pamper yourself as you travel and sightsee in style. Feast your eyes on the picturesque Dubai seascape. Whether you're here for business or pleasure, yachting is the way to go! Yachts charter service guarantees the fun, relaxation and enjoyment.
6 Emirates tour in A Day Tour is an excellent opportunity !!!!!
6 Emirates in A Day Tour is an excellent and very rare opportunity to view 6 emirates out of the seven in mere a day. Leaving the busy lifestyle of Dubai tour you will travel to Sharjah – which is known as UAE's cultural capital and then to ajman old palace, now called the wax museum.
Other City Tour Packages: