Private Abu Dhabi tour form Dubai
VIP Private Abu-Dhabi tour from Dubai | VIP Special trip | Luxury  Full / Half Day Customized Private  city tour options | VIP trips & Excursions
Guided Abu Dhabi Private City Tour from Dubai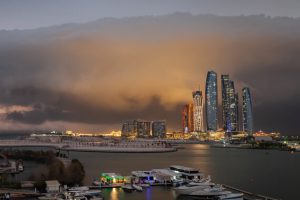 Take a day trip to the capital of UAE Abu Dhabi and see all of the famous sights and landmarks, or choose the full day tour option if you don't want to miss a thing and want to spend some quality special time with your family and friends during your visit to United Arab Emirates and enjoy the Marvel in the majestic Sheikh Zayed Grand Mosque of Abu Dhabi.
Our company's expert English speaking tour  guide can pick you up from your location (Airport, Ship dock yard, hotels or residence)
 What to expect During your visit to Abu Dhabi
Visit the Beautiful and world famous iconic Sheikh Zayed Mosque (Important note: During the visit at Sheikh Zayed Mosque modesty is a must. No short clothes, transparent, or tight clothing allowed.
Get a panoramic view of the capital from the highest point at 300 meters high at Etihad Towers
Enjoy the drive back to Dubai from the eastern mangrove side Choose the full-day option and, in addition to the above, you will
Stop at the famous dates and fruits market
Drive along the coast of Abu Dhabi beach and corniche.
Visit The Heritage Village of the Capital of the UAE
Stop for lunch at one of the famous restaurants on the coast of Abu Dhabi (optional)
Drop off at your location (Airport, port, hotels or residence)
Pick up points, time & tour duration
Duration : As per your booking
Our-Tour-Service :  Daily morning departure
Pick-up : 09:00  To  09:15 AM
Drop off :
Pick points : Airport, cruise ship dockyard, hotel or residences in Dubai
Operator : Al Safa tours
Tailor made Abu Dhabi tour can be arranged too, according to your need, please let us know in your booking where you want to spend more time during your trip.
How to book your Private VIP  Abu Dhabi tour from Dubai
Booking your VIP Private Abu-Dhabi trip is very easy, no pre-payment or credit card required, all you need to do is send us an email with full details using our contact (which date, time and month, how many people, children / kids, adults or family etc.. etc..). and please mention you need full day or half day tour.  According to your need our company staff can arrange you the trip.
Please note: Because this is a private tour, the booking needs to be confirmed. Also do not forget to provide us your hotel or flight information when making your reservation.
Tour Cancellation Policy: All Cancellations made 24 hours prior to the trip departure time NO charges will be applicable.
Contact us
Other Interesting Abu-Dhabi Tour-Packages from Dubai