Al Ain Tour – Al Ain City tour Packages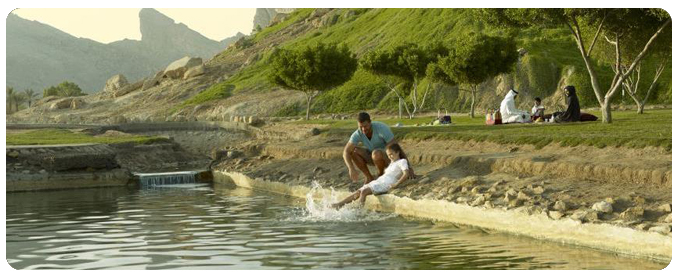 Join us on our tour to the greenest of all Emirates i.e. Al Ain. This city is well known and famous by the name of garden city and is famous area for boosting farms of vegetables and data trees. We will take you to Hilly gardens that are impressive excavation site and is famous for being the biggest museum in Abu Dhabi. You will also enjoy your trip to Oasis Town of Buraimi in Oman. You will have maximum free enjoyment and relaxation at this spot. Not only this, but you will continue your visit to camel market that would be very nice and exciting experience in the emirates.
AlSafa will take you to the beautiful Garden City of Al-Ain, the greenest of all the Emirates. This includes a visit to Hill Archaeological site, which contains some of the fascinating ancient tombs and other historic remains of the city.
You will pass through the famous mountain of Jebel Hafeet one of the hottest springs of Al-Ain and is famous by the name of Hilly Fun City. You will find it the rockiest place all over Al-Ain and will have maximum fun and entertainment. Activities are just ideal and superb to serve adults and kids as well as for you so that you can watch in awe the beauty of the place. You will certainly make your trip admirable and memorable forever when you will be with us.
For more info or Bookings
Contact us