Ras Al Khaimah Tour




Ras-Al-Khaimah Tour
Ras-al-Khaimah is the most scenic and varied of the seven Emirates.
Ras al-Khaimah is the most scenic and varied of the seven Emirates. Within its territory it combines the coast, the fertile agricultural plains, the desert and the mountains.
Depart from the hotel at 8.00am and drive to Ras Al Khaimah where we begin our trip at the old souk, and Waha Center to have a glimpse of the past trade and commerce of the city, it is one of Ras Al Khaimah's attraction, its traditional souks and outlets. The trip will continue at the National museum for a glimpse of rare relic and fossils of deferent historical era. Continuing at the traditional Fish market and stop at the valleys which used to be the summer resorts of the ruling family during the 18th Century. Stop for lunch in a local restaurant, and depart for Dubai.
Please note that prices are indicated for a minimum of 2 persons
Type: Full day trip around Dubai
Departs from: Dubai
Meeting Point: Pick up at your hotel, residence, cruise terminal or airport
Duration: 7 hours with lunch
Days of Operation: Daily
Pickup Time: 9.00 – 9.30 AM
Dropoff Time: 4.00 – 4.30 PM
Other Ras-Al Khima Packages:
4 hour Hiking Tour Jais Mountain / Ras-Al Khima Adventure Tour / 4×4 Road Trip Tour Ras-Al Khaima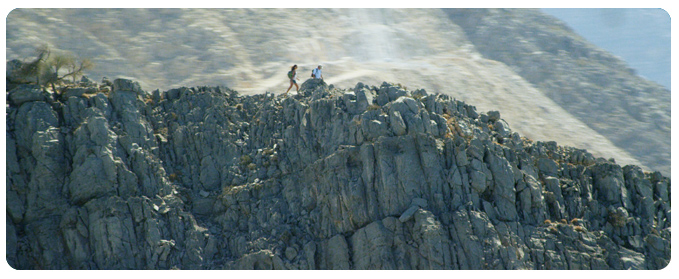 Our guide will lead you on the trek where you will explore an abandoned village, traditional old houses, water wells, mountain field systems and beautiful sceneries and views.
Difficulty level: Beginner.
Dress code: Sports wear, sport shoes, hat.
Advance booking required.
For more info about this Package or Bookings
Contact us