Abu Dhabi Sightseeing Tour from Dubai
Full day Abu Dhabi city sightseeing tour from Dubai | Half Day Trip to Abu Dhabi Dubai | Abu Dhabi tour itinerary with Ferrari world | Sheikh Zayed mosque day or evening trip from Dubai | Ferrari World itinerary from Dubai
Abu Dhabi is the most visited cities in the United Arab Emirates next to Dubai. Everyday thousands of tourists visit capital of UAE because of its most iconic attractions, museums, culture, tall skyscraper and modern architecture. Most people visit Abu Dhabi to see the famous amazing Sheikh Zayed mosque on day or evening tour.
• Top things to do in Abu Dhabi with Family tour from Dubai
Want to have some good time with your kids and family and have some fun at the same time, then go for a visit to UAE capital which is 90 mins drive away from Dubai and the home to Ferrari World Abu-Dhabi and combine the trip with a city tour
Top tourist Interesting / popular places and attractions in Abu Dhabi
Mangrove Kayaking Tours
Ferrari World
Louvre Abu-Dhabi
Sheikh Zayed Grand Mosque
Boat Tours
Observation Deck at 300
Qasr Al-Hosn
Abu Dhabi Falcon Hospital
Warner Bros World
Yas Water world
Yas Island
Desert Safari Safari
Liwa Oasis desert overnight tour
Emirates Park Zoo
Sir Bani Yas Island
Heritage Village
Half day city sightseeing family trip from Dubai
• Must see attractions in the capital of UAE Abu Dhabi
Sheik Zayed Grand Mosque
Emirates Palace
UAE Heritage Village
The Corniche Abu-Dhabi
Ferrari World
• Things to Do in Abu Dhabi for free
visiting Sheikh Zayed Grand Mosque
The Corniche Abu-Dhabi
Emirates Palace
Al Jahili Fort
Marina Mall
Sheikh Zayed Palace Museum
Heritage Village
• What to do in Abu Dhabi
Most visited by places tourist
Sheikh Zayed Grand Mosque Center Abu-Dhabi
Louvre Abu-Dhabi
Emirates Palace
Yas Marina Circuit
The Corniche Abu-Dhabi
• Where to go in the city of Abu Dhabi
Spend a day with your loved ones at the Majestic Sheikh Zayed Grand Mosque
Visit The Emirates Palace with your family during your trip
Get an authentic experience at the Heritage Village at Emirati town
Witness the Rich History, culture and Legacy of the United Arab Emirates at Qasr Al Hosn
Have some fun with your kids cruise the high golden Dunes at The Empty Quarter at Liwa
Gear up for bicycle ride at Al Wathba Track
If you're an art lover don't forget to visit the world famous Louver Abu-Dhabi
Enjoy a day with your family, friends or colleagues at Al Bateen Beach
Spend some quality time with your family and relax by the ocean at Al Qurm Beach
Have some fun time playing volleyball with other players by the beach at Hudayriat Island
Visit the multi-purpose art space and café Etihad Modern Art Gallery (EMAG) at the capital city of UAE Abu Dhabi
Do some shopping at Mina Markets at Mina Zayed Port
Have a picnic at Reem Central Park
Short Shopping tour to Abu Dhabi city from Dubai
• Shopping areas for Shoppers in Abu Dhabi
Womens' Handicraft Center
World Trade Center Souq
• Abu Dhabi tour form Dubai Cost / Price
Depending on your request our trip cost /price can be different. During your booking please mention how many people (family members, kids, adults) or number of persons in a group, and which tour your prefers (e.g. full or half-day-tour). Custom Abu-Dhabi trips also can be arranged according to your need. In a normal situation 6 passengers can travel in a vehicle.
• Day Trips & Excursions Abu Dhabi from Dubai
If you're on a short trip to Dubai during your vacation or if your visiting UAE, you can book your tips with your family and kids with our company.
• The best Day Trips from Dubai to Abu Dhabi
If you want to enjoy the best full day / half day or evening trip to Abu Dhabi, then book your trip to Abu-Dhabi via our company, with an friendly professional English speaking expert tour guide from Dubai.
• Cheap half day Abu Dhabi tour deals from Dubai
Looking for an affordable short half day trip to Abu-Dhabi form Dubai. Please contact us for a short city tour, Ferrari World visit, state-of-the-art super modern museum (Louver Abu Dhabi) in the Middle East, or the stunning Sheikh Zayed Grand Mosque and Emirates Palace, or formula 1 racing circuit at Yas Marina. According to your tight schedule we can offer you a few hours tour.
During your vacation don't forget to explore one of the world's famous places and one of the most visited places and discover stunning monument to Islamic architecture in Abu Dhabi's spectacular the Sheikh Zayed Grand Mosque and its impressive features such as marble mosaics & Swarovski chandeliers on a full or half day morning / evening tour from Dubai with a professional expert driver / guide. And you will be picked up form Airport, cruiser ship dock yard, hotel or from your residence. Click some unforgettable images at this complex impressive structures
Want to give your kids / children, family or friends an unforgettable trip during our vacation in UAE Dubai and let them have fun in on roller-coaster ride, then visit the World's most exciting indoor theme park Ferrari World full day tour also combines a Abu-Dhabi sightseeing trip around the city. Try and show your driving skills and race with your children / kids participating in the junior Grand Prix, or enjoy a high speed 4D ride in a advanced simulator through a fantastic landscape with your whole family.
Not only that we will take you this tour in a comfortable, fully air-conditioned vehicle to the most popular attractions like Heritage Village, fishing harbor, Emirates Palace and specially Abu Dhabi's most visited place the beautiful Sheikh Zayed Grand Mosque..
Give us call for an unbelievable price, or send us a WhatsApp message
• Distance between Dubai Abu Dhabi
The distance between Dubai and Abu Dhabi is 170 km. And take around 1 hours and 20 mns.
• How long will it take to go Abu Dhabi from Dubai
From Dubai to Abu Dhabi it will take approximately 90 min, during traffic hours it may take some more time. With a bus it may take more time due to speed limits.
• Abu Dhabi Tour deals, cost / price or offers from Dubai
For a quick answer regarding tour cost / price, deals or discounts you can send us a WhatsApp message. Or just send us an email using the contact form, so we can send you the price per person according to your tour.
Custom Abu-Dhabi trips can be arranged too, according to your need, please let us know in your booking where you want to spend more time during your trip
Booking your Abu-Dhabi trip via our tour company Al Safa is very simple easy, no pre-payment or credit card required (We made it easy for our client), all guests need to do is send us a detailed email using our contact form (which date, time and month, how many people, children / kids, adults or family etc.. etc..). and please mention you need full day or half day tour. And please leave a message if you have any other questions regarding the tour so we can arrange you the trip according to your need with our company staff.
Contact us
Abu-Dhabi Tour-Packages from Dubai for your family or friends
Summary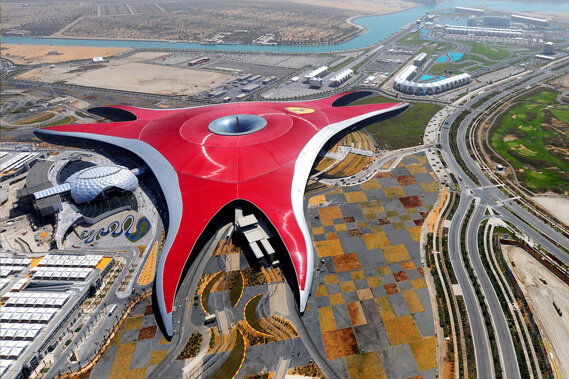 Service Type
Abu Dhabi City Sightseeing Tour from Dubai
Provider Name
Al-Safa Tours (Safari & Adventure tours Dubai)
,
Dubai
,
Telephone No.00971 559 123 227
Area
Dubai, Abu Dhabi, Sharjah
Description
Bast Full day or Half Day Abu Dhabi city attractions, shopping, sightseeing family tour itinerary from Dubai. Abu Dhabi VIP private trip cost, tour price or special offers and discounts from Dubai.